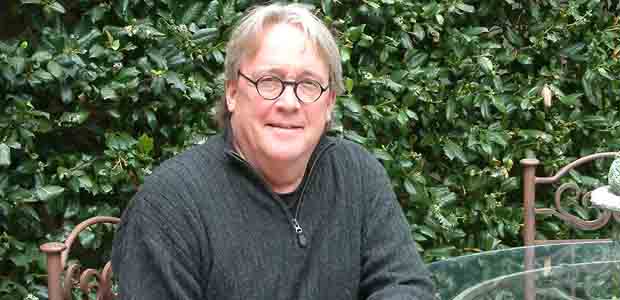 39-year career bridging both public and private sectors. Experienced in urban planning, master planning, community development, public policy development, and as a practicing architect and real estate developer.
URBAN DEVELOPMENT EXPERIENCE:
San Antonio — Developed key elements of the master plan for Rivercenter, a mixed-use revitalization in downtown San Antonio including public areas, 285,000 square feet of retail development, and a 1000 room Marriott Hotel.  Designed the renovation and substantial additions to the National Register listed Menger Hotel.
Tulsa — Master planned, acquired, redeveloped, and marketed a 22  lot middle income subdivision adjacent to the central business district in response to a request from the Mayor's office.  Designed, financed, and developed multi-family and single-family residential projects within the central core.  Master planned, designed, and managed the redevelopment of the 100% retail/office corner in central core into an 85,000 square foot mixed-use development. Financed and developed the residential component of the project.  Awarded 1997, State Urban Design Award. Currently developing a series of infill residential projects in mid-town Tulsa
Phoenix — Developed revised Master Plan for the intersection of 24th and Camelback in Phoenix as a consultant to the R.T.C. The plan created a value-added $12,000,000 to the project when marketed.
PUBLIC EXPERIENCE:
Organized and mobilized inner-city neighborhoods to give local advocacy, direction, and monitoring for the federally funded Model Cities Program in Tulsa. Applied that successful model to 26 neighborhoods in Tulsa metropolitan area, creating a citizen participation structure that is still viable and effective over 20 years later.  Created a policy framework for local district plans, enabling their successful  implementation. Merged the efforts of nationally recognized planning consultants with the realities of local requirements. These Development Guidelines still form the basis of planning and zoning decisions two decades later.
ARCHITECTURAL AND PRIVATE DEVELOPMENT EXPERIENCE:
24 years as owner, architect, manager, and developer in a private practice with a major emphasis on housing.  Provided full construction management services for private clients as well as entrepreneurial projects.
EMPLOYMENT HISTORY:
Founding Principal,  Fox Architects, Tulsa ,Oklahoma, 1987-Present
Principal, Urban Design Group, Tulsa, Kansas City, Denver  1985-1986
Founder and Partner, Turner Fox Associates, Tulsa, Oklahoma  1979-1984
Urban Planner, Smith- Biffle Associates, Tulsa, Oklahoma  1978-1979
Assistant to Commissioner of  Streets and Public Property, Tulsa, Oklahoma  1977-1978
Senior Planner, Tulsa Metropolitan Area Planning Commission  1973-1974
Community Organizer/Planner, Tulsa Model Cities Agency  1972-1973
PROFESSIONAL AFFILIATIONS AND COMMUNITY INVOLVEMENT:
National Board of Directors, American Institute of Architects, 1995-97 AIA Richard Upjohn Fellow Chair, PIA Review Panel, National Board of Directors, AIA President, Eastern Oklahoma Chapter, AIA Secretary, Eastern Oklahoma Chapter, AIA Vice-Chair, Tulsa Preservation Commission (Mayor's appointment) Board Member, Magic Empire Council of Girl Scouts Tulsa Sales Tax Advisory Committee (Mayor's appointment) Board Member, Tulsa Human Services Agency Professional Advisory Committee, University of Arkansas
RECENT PROJECTS:
Master architectural framework, architectural design, The Villas, Point Marin, Shangri-la, Monkey Island, Oklahoma.
Master plan and public entitlements at The Shops at Highland Village, Texas.
Master plan, public entitlements at The Shops at Starwood, Frisco, Texas.
Master plan, public entitlements, urban design framework, architectural design, Frisco Market Center, Frisco, Texas.
Master plan, public entitlements, and architectural design, Plaza of The Oaks, Flower Mound, Texas.