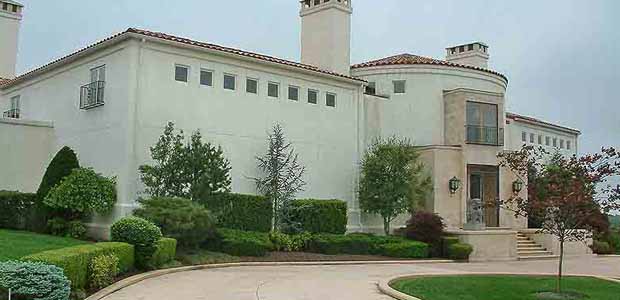 Owner: John Piercey
Address: 5376 Oak Leaf Drive
Year Built: 2001
A beautiful 12,000 square foot Spanish Colonial Revival home, this is an astral roost on a far south Tulsa site near Oaks Country Club.
Entry to the home is made through iron gates and glass doors where a vast rotunda manages the space from which living quarters radiate.  A two-sided fireplace stands between dining room and entry, and another between the main salon and entry.
From the rotunda, and from each and every room, the view is magnificent, taking in first the central courtyard, then sweeping northwards across the hills of southern Tulsa County.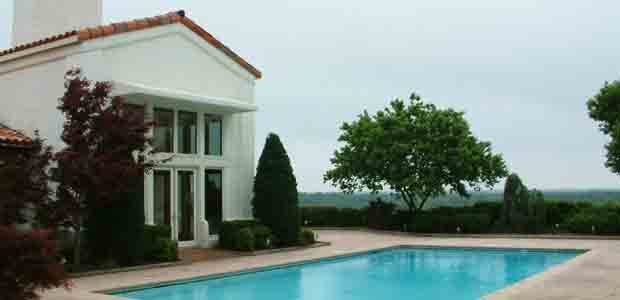 The courtyard holds its own splendor.  A large reflecting pool is found here, sheltered space for lounging, and an outdoor fireplace.
Pacing along one side of the courtyard, a series of glass doors lines one side of a 70-foot interior gallery, a hallway, in effect, leading to the master suite and private sitting room.  A double fireside divides the two spaces.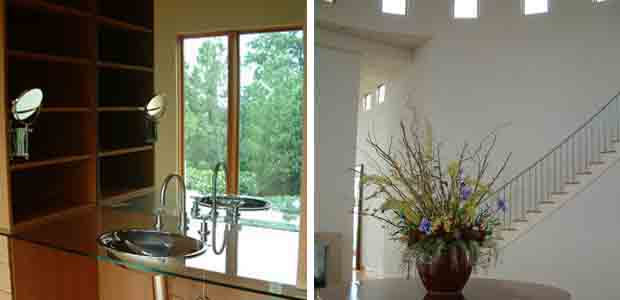 His and her dressing rooms and baths are spacious, and masculine/feminine in feel.
Both feature immense hanging closet space and endless drawer space.
A sequestered media room, complete with film projector and seating, conveniently link to a wet bar and powder room.
Office walled with library shelving.
Upstairs studio with north light.