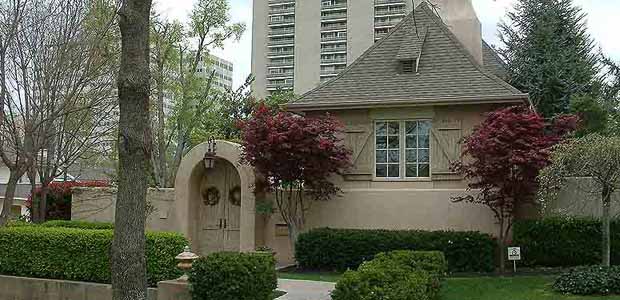 Address: 16th and Carson
Year Built: 1997
In 1997, as its first resident, Wylie Parsons created this home.
Newly-occupied by the Doss family in 2009, this home has a few differences from the David Daniels residence.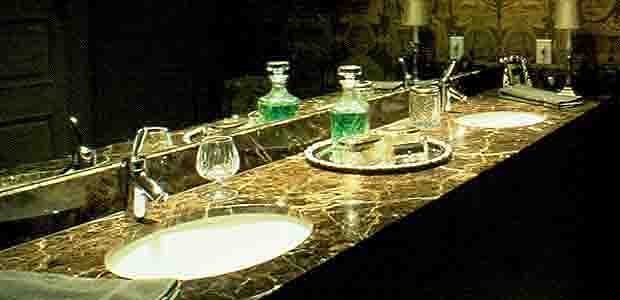 The floor plan is the same, but a bit larger.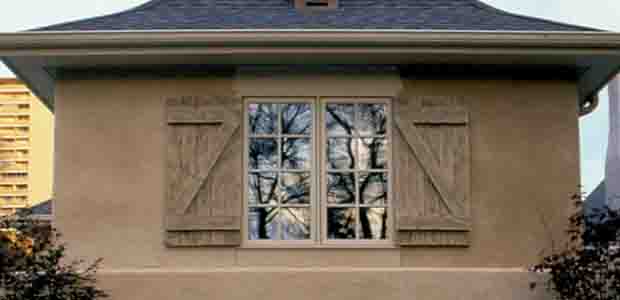 As in the Daniels home, the courtyard expands into the home's structure in an unbroken alliance with the natural environment.  The poolside arrangements accommodate swimming as well as an afternoon for napping in the sun with a favorite book.   The ivied wall invites restful daydreaming.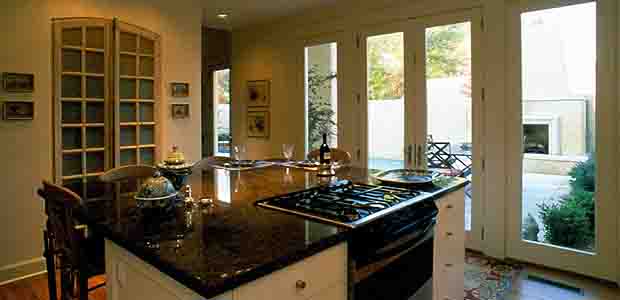 A good cook's kitchen has plenty of storage room for tableware and cookware. Guests can easily lounge about the bar area while wine is poured and the meal is prepared.
The floor plan opens to the adjoining main living space, lending to unimpaired conviviality.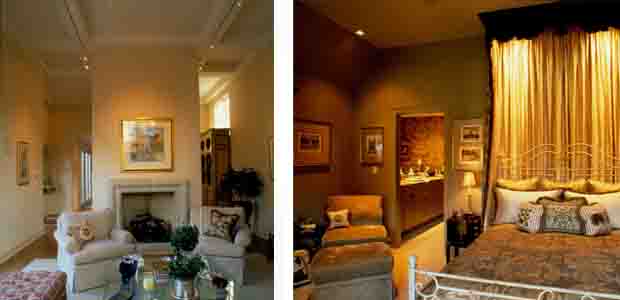 Beamed ceilings in the upstairs master bedroom exalt the drift of space.  Custom built-in cabinetry renders shelving space and a home for the television.  An enormous master closet/dressing room is fitted with fixtures that make every shoe and belt easy to find.
Recessed ceiling lights throughout the home infer an ethereal quality.