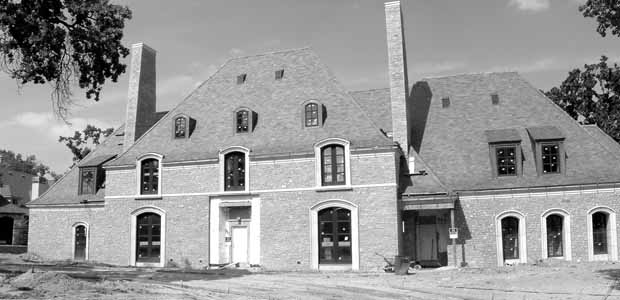 Owners: Donna and Paul Witt
Address: 3131 South Columbia Circle
Year Built: 2009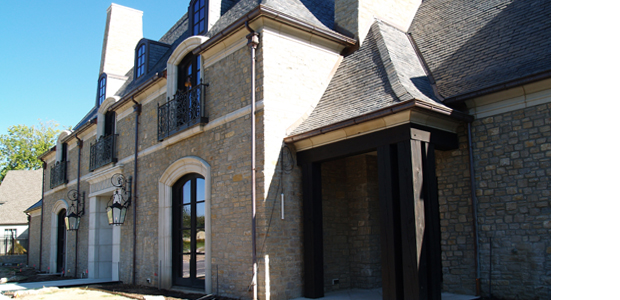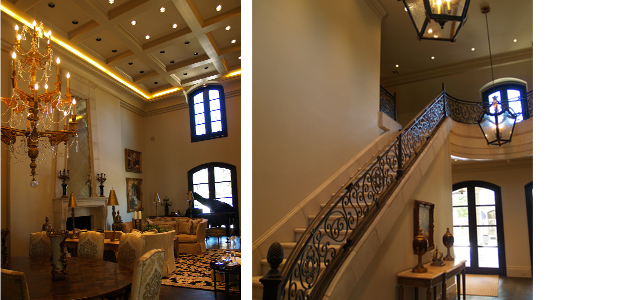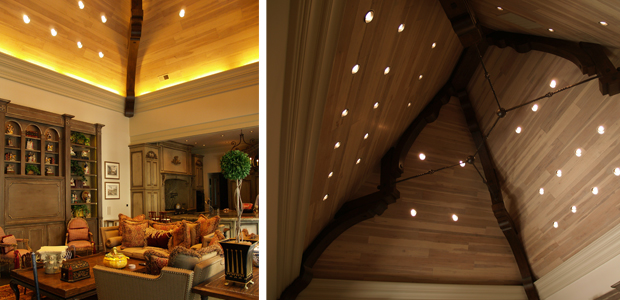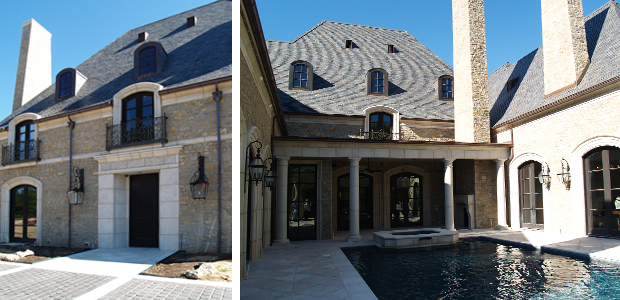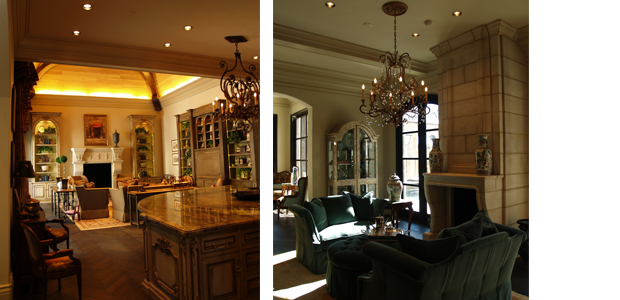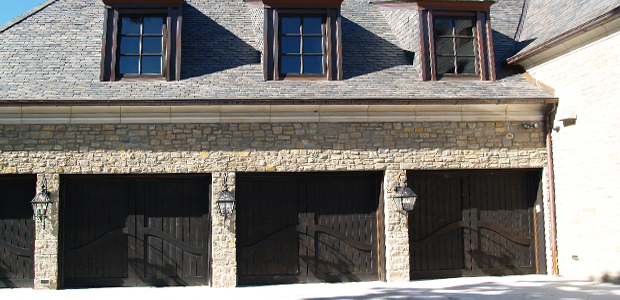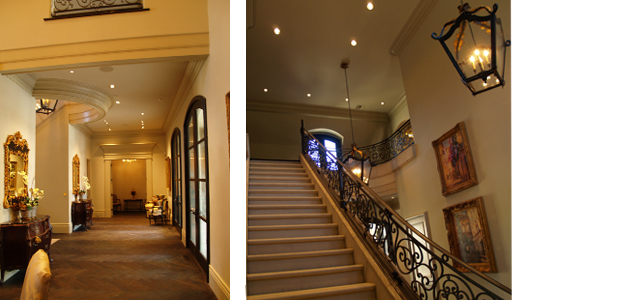 This glorious structure is so authentically French Norman, you'd swear to a whiff of apples in the air.
The exterior composition is slate.  And the roof is not just an ordinary slate tiling, but slate that is very specially shaped and applied to preserve the home's authenticity.
Authoritative copper dormers lend credibility to the use of materials that will last forever.
The exterior's absence of wood affirms lifetime durability.
"It's the way of the Biltmore," Fox told us.  "We are using material that simply will not wear out."
The rooms declare abundance of space in the old Norman manor style, a faithful replication of capacity for the days when the livestock was brought into the house on bitter cold nights, but at the same time defining the way we live today.
Space is amplified by ceilings that reach to impressive heights of twenty-two feet.
Throughout the home, cast concrete fireplaces accentuate old-world French themes.
Natural, clear oak flooring covers the floor space in a herringbone pattern.  "Clear oak is so different from what we think of as 'oak,' Fox commented.  "No surprising grain, just pure, clean wood."
Curved natural mahogany interior woodwork maintains mindfulness of the beauty of Norman antiquity.
Passageways lead to private spaces of bedrooms and office space, each within its own containment.  A private courtyard surrounds a reflecting pool. A private cabana (or, cabane, to the French) provides changing room for sunners and swimmers.
From any interior room, we could easily languish at tableside as we take in our window views of the integrated outside view of the natural world.
Pass the Calvados, please.